CREATE YOUR FUTURE
Learn to look inward, confront your challenges, and create new possibilities for yourself and your life. Bring your willingness to work and change, and I'll bring expertise, love, and support.
Together we are Abundant Coaching.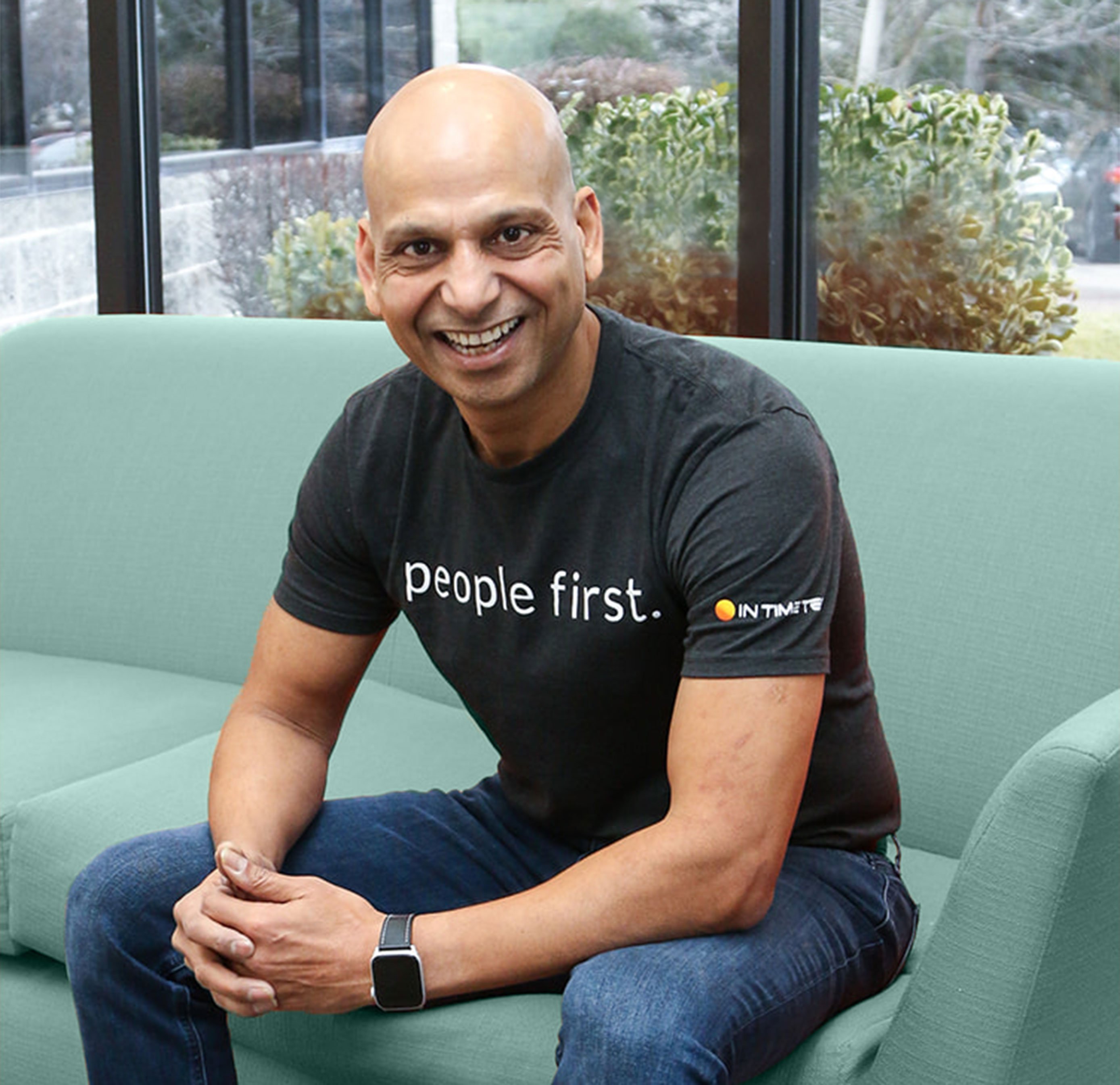 Abundant Coaching takes a holistic approach to life. By taking into account four main areas of life—health and fitness, relationships, career, finances—we work together to identify and overcome places you may be stuck or may not be as successful as you would like.

The six-month program includes a weekly one on one, unlimited text support, and monthly progress check ins.
(Open to US residents only)
Learn how Abundant Coaching can help you
Ready to get started? Click the button below to start the application form.
Meet Your Coach
My name is Jeet Kumar and I am the co-founder and CEO of In Time Tec, a multi-million dollar global software solutions company that has been recognized as one of Inc 5000's Fastest Growing Companies, one of Idaho's Best Places to Work, and one of Rajasthan's Dream Companies to Work For.

I have dedicated my life to creating abundance and have mentored hundreds of people all over the globe to become their most powerful selves. My commitment to supporting and growing others has led to my mentees finding financial freedom, building million dollar companies, becoming healthier, fostering authentic relationships, and creating a life they love to live.
Testimonials
See what those who've worked with Jeet have to say.
I met Jeet several years ago through EO. After I attended Landmark Forum, he started coaching me in March of 2018. We met weekly for a little over a year, both privately and with the team at my company. In that time, my entire life has been transformed. Additionally, Jeet's support helped my company focus on why we do what we do and brought heart and soul to our company. He was never attached to any specific outcome, but committed to my success. Anyone who is ready to live a more abundant life should absolutely work with Jeet!
Jeet has been a powerful stand in my life both professionally and personally. When I started getting coaching and 1:1 sessions from Jeet, I was an individual contributor on my projects, working hourly, and had a lot of "noise" getting in my way. With Jeet's help, I went from a scared college kid just trying to fit in at a new place, to being a product owner of a global team of over 60 people. Working with Jeet has opened new opportunities for me that would not have been possible previously. It has also brought a tremendous amount of peace, joy, and happiness that I take home with me every day.
Jeet's presence and coaching has drastically shifted how the world occurs for me. As a result, I am more peaceful, loving and joyful which translates directly to the quality of relationships in my life and results I am producing. Never have I met a person more committed to others. There isn't an area of life Jeet's coaching has not positively impacted. His coaching will lead you into an authentic, self-expressed, and empowered life, thus enabling you to create a future that inspires you and those around you.
Are you interested in transforming your life and becoming a powerful human being?